Cleveland — Ribbon and filled hard candies can be counted on for evoking memories of the holidays and gatherings with family and friends. A candy dish staple, Quality Candy Co., LLC says that while demand for the products is on the rise, that doesn't mean the sector isn't ripe for an upgrade. In response, Quality is extending its Sevigny's and F.B. Washburn offerings across both sectors with the launch of premium lines.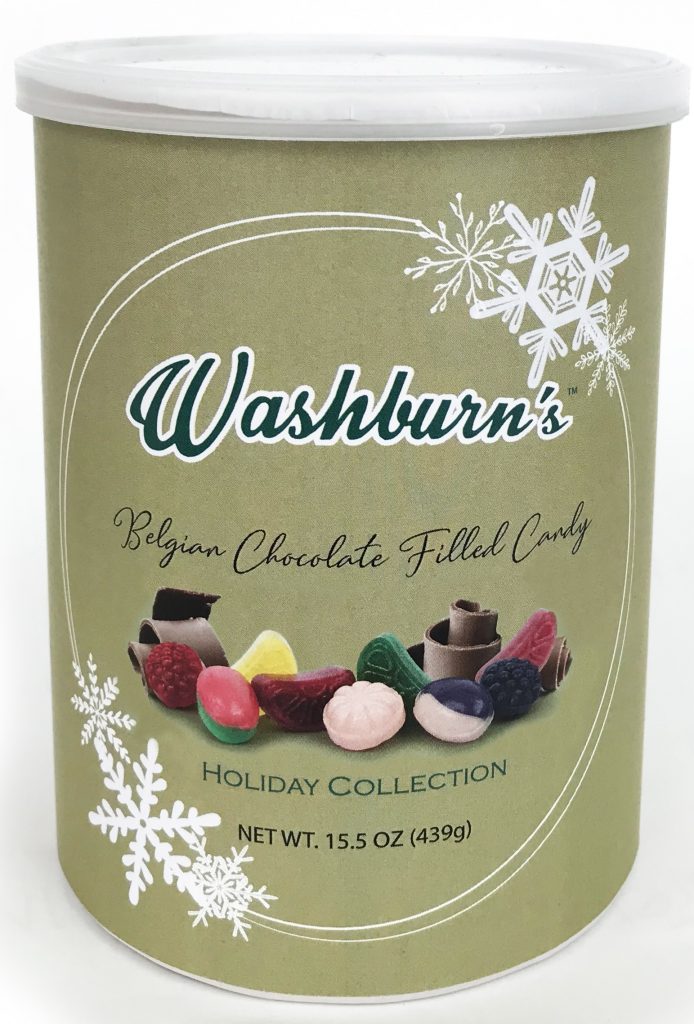 The company, which purchased the well-recognized Sevigny's and F.B. Washburn Candy brands in 2019, has been able to expand distribution for the products and is now ready to give retailers and consumers with additional options, according to Eric J. Holler, vice-president of national sales and marketing for Quality Candy.
Historically, the brands have been ubiquitous during the holidays for generations, Holler points out. "People are excited to buy this candy not only for the great product but for the memories that come with it," he says. "This is their grandfather's candy, their parents' candy and now it's theirs too."
Recognizing that with a new generation of consumers ready to embrace traditions in new and different ways, Quality Candy is expanding the brands' ranges for the 2021 holiday season.
Focusing on offering unique and unexpected flavors, Holler says Sevigny's brand ribbon candy, made in small batches to ensure quality, is debuting in boxes of assorted Pink Prosecco, Champagne & Berries and Peppermint Chocolate Truffle, as well as a traditional peppermint option.
The products are debuting in nine- and 14-ounce silver and gold boxes with upscale lettering and subtle snowflake and bubble graphics. Each box has an SRP of $7.99 and ships two four-ct displays per case.
Leila Kaufman, Quality Candy director of sales and business development, says the company heavily focused on flavor innovation as it looked to develop new products.
"We wanted to elevate our flavors to make the candies feel special and unique," she says. "We want people to really feel the bubbles in the prosecco and taste the sweet, bold strawberry notes in the Champagne & Berries flavor."
At the same time, a new range of filled hard candies is launching under the Washburn Premium brand. A Citrus Collection features kiwi lime, crème lemon, blood orange hibiscus and pink grapefruit candies, while the Raspberry Collection includes three berry-inspired flavors and the Holiday Collection has an assortment of kiwi lime, pink grapefruit, crème raspberry, heirloom black raspberry, traditional raspberry and peppermint. All of the candies are filled with Belgian milk chocolate.
Holler notes the product still packs in iconic reclosable canisters that feature photos of the candies and chocolate curls, but illustrations of snowflakes and bubbles tie them to the ribbon candy boxes. Each canister holds 15.5 ounces and has an SRP of $5.99. They ship in 12-ct cases.
"With this relaunch, we wanted to use sophisticated flavors that would be perfect to share during the holidays but also serve as a gift year-round," Holler tells Candy & Snack TODAY.
Kaufman says that during the development of the products she focused on creating a synergy across both brands that would allow them to sit independently on a retail shelf or together for a strong gifting narrative.
"Storytelling is so important," she says. "As you create and evolve a brand you want to have a narrative that speaks to the consumer," she explains.
Kaufman adds that when it came to the packaging, the focus was to transform the brand from a product focused on individual or immediate consumption to a gift-giving experience. "We did this through elevated packaging and color palate as well as flavor innovations and premium ingredients," she says.
"We are using a two-piece box for the ribbon candy to make it feel more special," she points out, adding: "Our color choices include gold foil, creating not only holiday appeal but a real level of celebration."
Holler notes that consumers are excited for the new flavors, reaching out through emails to see when they would be available.
"I took personal responsibility for responding to all those emails that came in," he says. "It was exciting to know that people can't wait to try and share these candies with those who are close to them this year. We've got two iconic brands consumers look for during the holidays — and what a surprise we have for them this year."