A strong investment strategy and a dedication to innovation are pushing Sconza Chocolates into new sectors.
Oakdale, CA — Sconza Chocolates might just be the best kept secret in the industry. The third-generation family-owned company is situated in an expansive 500,000-square-foot facility in Oakdale, CA, quietly producing millions of pounds of candy every week.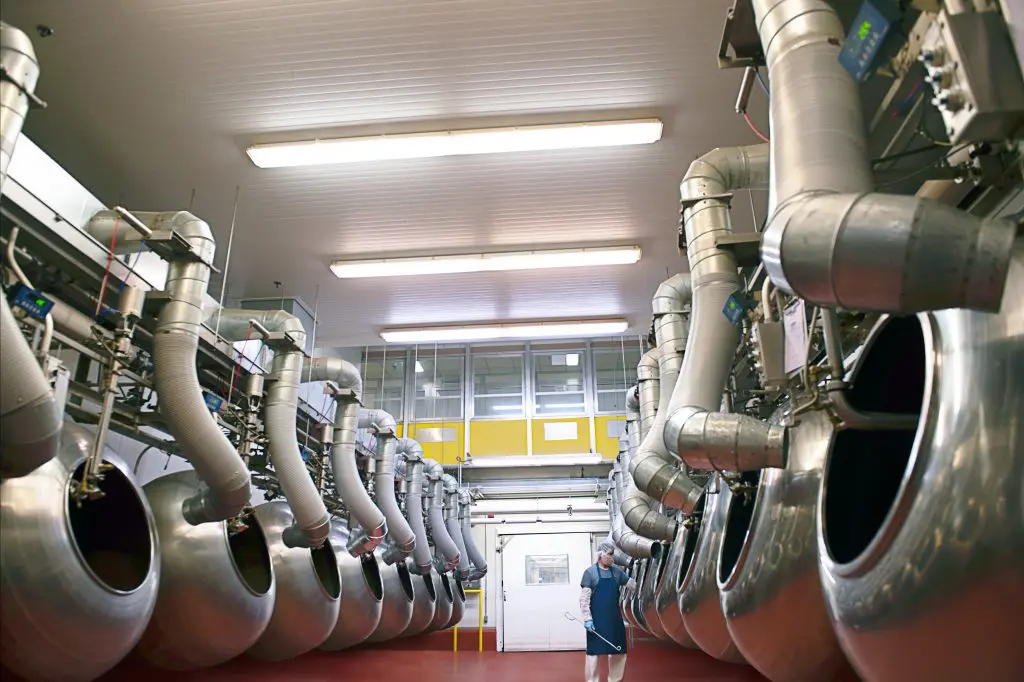 The candymaker is led by Ron Sconza, who admits the company is not about making noise and prides itself on the relationships it has built over the years that have securely placed it among the top contract and private label manufacturers in the market.
"We are thought leaders in what we do," Sconza points out, adding: "Our capabilities tell the story." He tells Candy & Snack TODAY the company's strategy is to be "agile and easy to do business with."
To get an idea of the company's size, the facility, purchased from The Hershey Co. in 2008, boasts 160 48-inch pans. "Our panning rooms are built in pods of 20, each with its own dedicated air handling system," Sconza explains. This allows for maintaining tight food safety and allergen controls, while maximizing flexibility.
With panned nuts a large part of its business, the company's dry roaster can process 4,500 pounds an hour, and two continuous oil roasters were added earlier this year to further expand capabilities. In addition, two million pounds of chocolate are on site at any time, housed in four separate tank farms.
In the past few years, the company has made significant investments in standup pouch packaging equipment, each line can run up to 120 bags per minute. The investment adds to Sconza Chocolates' flexibility, making it able to offer pack sizes from 10 grams up to five pounds in addition to bulk.
But perhaps the most overarching investment has been in technology, says Sconza, with the company's new ERP system going live earlier this year integrating all parts of its manufacturing in real time. "It gives us fingertip accessibility to access data across all aspects of the business," he says.
Overall the company's recent upgrades have given it an additional 40 percent capacity, operating three shifts a day, five days a week with 200 employees.
Building A Branded Business
While more than 90 percent of Sconza Chocolates' current production is dedicated to contract and private label partnerships, the company is extending its branded offerings led by its iconic Lemoncello almonds and new chocolate-coated Confection Perfection caramels.
The bite-size flavor-infused caramels are the first offering coming off of a newly purchased starch mogul fed by a continuous batch caramel system. Available in milk chocolate-coated original caramel and vanilla sea salt caramel, and dark chocolate-covered original caramel, blood orange caramel and coffee caramel, Sconza says the line is non-GMO and made without artificial ingredients.
Other items in the company's branded line include chocolate-panned almonds and cashews, as well as cherries and cookie bites, and classic Jordan almonds, a nod to its Italian heritage dating back more than 80 years.
"We are taking panned candies beyond the ordinary," he says of the branded line. He points to the use of fresh ground spices in seasonal pumpkin pie almonds and real coffee in the new caramels. "We want to elevate the quality and offer a more authentic execution. Our core is premium indulgent confections," he tells Candy & Snack TODAY.
Sconza can't say enough about the value the company puts on its partnerships with both retailers and CPG companies. An innovation center is available for ideation sessions, and he says the company's processes are designed be agile to meet the needs of customers across all classes of trade. "The key in these relationships is not just defining what we do but listening to what they need."
Sconza Chocolates, intent on building its brands alongside the work it does with vendor and CPG partners, is leveraging those relationships to communicate its expertise. "We are recommended by a lot of the customers we work with," he notes. "They attest to our quality and innovation, as well as our ability to offer one of the best on-shelf values in the category."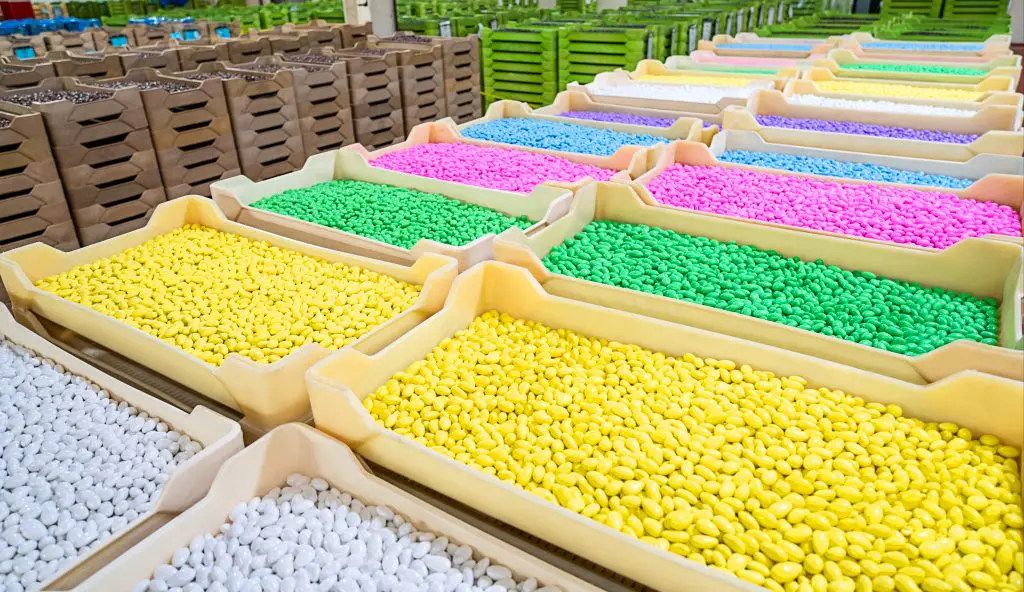 A Vision For The Future & Room To Grow
Stressing the company is a family business, Sconza says the long-term strategy is to continue that into the next generation. With this in mind, he is proud the company has been able to minimize its impact on natural resources. Situated in the middle of California's almond orchards, most of the company's ingredients and raw materials are sourced from within 95 miles of the plant.
The company's clean water discharge program contributes recycled water for local crop irrigation, and all plastics and corrugated materials are recycled.
Sconza Chocolates has also set its sights on achieving zero waste to landfill in the next five years and is working, with the help of its new ERP system, on moving toward a paperless office environment.
Asked what the future holds, Sconza points to the facility and the 80 acres it sits on. "We are always investing, and when we moved into this building we did it with the intention of having plenty of room to grow into our future," he says with the knowing smile of a man with a vision. C&ST