Inside NCA
The Voice for Confectionery
The National Confectioners Association is the trade organization that promotes the unique role of chocolate, candy, gum and mints in a happy, balanced lifestyle and the companies that make these special treats. Through advocacy and regulatory guidance, communications, industry insights, and retail and supply chain engagement, NCA helps create an environment that enables candy makers to thrive.
Our membership is made up of manufacturer, broker and supplier companies: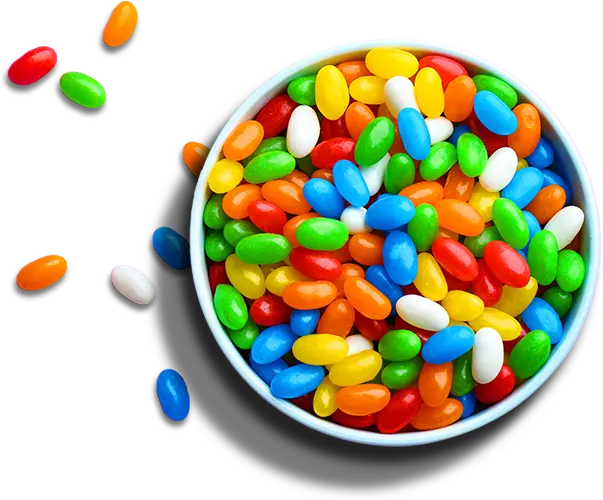 Our Unique
Value Proposition
Influence
NCA's purpose-driven brand is well respected and serves as a powerful voice when it comes to influencing and understanding the laws that impact chocolate and candy makers.
Insight
With access to top-notch sales and performance data and proprietary consumer research, NCA curates relevant content for our membership and our retail customers, providing timely education, insights and analytics on the trends and disruptions likely to impact business.
Industry Impact
NCA opens doors to new confectionery business around the world and provides networking opportunities for our member companies to connect with new partners.
Meet NCA
Our Staff
We've got the sweetest staff in Washington. Meet the experts supporting your business and the confectionery industry.
Board of Trustees
Made up of a representative group of NCA member companies, including confectionery manufacturers, suppliers and brokers, this group helps govern the association and set our priorities.
Strategic Advisory Council
The Strategic Advisory Council is composed of executives from leading manufacturers and provides strategic direction as we work to fulfill our mission and vision.
Chocolate Council
The Chocolate Council is made of chocolate makers and cocoa processors and provides insights into those groups' specific needs and guidance on the issues impacting cocoa production.
Seasonal & Everyday Insights
We provide opportunities for year-round learning via webinars, sales reviews and more, so our member companies are equipped with the latest insights to help them succeed. Learn More »
Regulatory Updates
We guide the confectionery industry through the complex world of regulatory compliance, providing regular updates and guidance so you and your business are fully prepared for any changes. Learn More »
Industry Awards
The confectionery industry is marked by excellence, and we do everything we can to ensure that our industry's achievements are recognized. We offer multiple awards throughout the year, including those to honor outstanding achievements by supplier member companies, brokers, retail customers and representatives from manufacturing member companies.

Industry
Professional Groups
Women's Leadership
Group (WLG)
Our Women's Leadership Group brings together a cross-sectional representation of the women shaping the confectionery industry for dialogue, connection and discussion on issues and opportunities in the confectionery industry.
Young Professionals
Network (YPN)
All confectionery industry professionals under 40 are invited to join our Young Professionals Network, which provides mentorship and connection opportunities to those forging a career in the confectionery industry.
Digital Impact Group (DIG)
Our Digital Impact Group provides digital resources, such as graphics and social media support, to help our member comapnies amplify their reach and support our industry's initiatives.
Become an NCA Member
NCA membership is one of the best things you can do for your business. Access our events, resources, learning opportunities and more by contacting a member of our team to begin your membership process.