Market Access Program (MAP)
Double Your Company's International Marketing Budget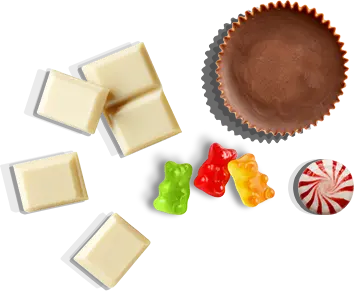 Program Details
What Costs Are Eligible For Reimbursement?
Many expenses are eligible for reimbursement as part of MAP:
International website development
Social media advertising that targets a foreign audience
Advertising that includes: tv/digital, print, radio, digital apps, web, vehicle wraps, billboards and retail
Packaging and labels for a foreign market
Product demonstrations
Point of sale marketing
Freight cost to ship samples to foreign buyers.
International trade show expenses – that even includes eligible USA shows
Travel to foreign trade shows and FAS sponsored trade missions.
Does My Company Qualify?
Qualifying is easy – your company needs to meet these basic requirements:
The company is small per SBA guidelines – around 1,000 employees or less.
The company is based in the U.S.A.
Products are made in the U.S.A. and contain a minimum of 50% U.S.A. grown agricultural ingredients.
Product packaging and marketing features a visible U.S.A. origin statement such as "Product of USA" or "Made in the USA.".
The company has the resources and desire to export.
Products meet Federal standards for confectionery.
Interested in Applying?
Applications are accepted from September 1 – November 30 for the following year and should be sent to [email protected].
Applications may still be accepted during the year, depending on funding availability. However, applications must be submitted PRIOR to your marketing activity or trade show for that activity to qualify.
Already a Program Participant?
Here are links to the claim documents you will need:
Examples of MAP-Funded Marketing and Branding
Social Media Advertising Targeting a Foreign Audience
Advertising — Including TV/Digital, Print, Radio, Digital Apps, Web, Vehicle Wraps, Billboards, and Retail
Store Promotions, Temporary Store Displays and Point of Sale Marketing
Packaging and Labels for a Foreign Market
Dive Deeper
Additional Resources:
*NCA is a cooperator within the United States Department of Agriculture's Market Access Program on behalf of the confectionery industry. This program helps U.S. producers, exporters, private companies and other trade organizations finance promotional activities for U.S. agricultural products. MAP encourages the development, maintenance and expansion of commercial export markets for agricultural commodities. Activities financed include consumer promotions, market research, technical assistance and trade servicing. To learn more about how government reimbursement can help your company grow export sales, contact Karen Horan.
Contact the International Business Development Team
Vice President of Global Business Development