NCA is dedicated to advancing, promoting and protecting the confectionery industry and the companies that make our industry stronger. Through advocacy and regulatory guidance, communications support industry insights and retail and supply chain engagement, our member companies receive the very best resources they need to succeed in the confectionery industry.
Confectionery brokers are firms or corporations engaged in the business of selling confectionery products to the retail and wholesale trade on behalf of confectionery manufacturers. Not a confectionery broker? Check out more information about joining as a confectionery manufacturer or confectionery supplier instead.
---
Advocacy and Regulatory Guidance
Protecting Your Business in the Marketplace
NCA serves as your voice in Washington D.C. when it comes to influencing and understanding the laws that impact your business. We meet regularly with lawmakers, regulators and key public policy decision-makers to make sure our member companies' voices are heard when legislation and regulation impacting our industry are being considered. NCA's advocacy and regulatory teams have their finger on the pulse when it comes to issues affecting member companies, including access to sugar, an extensive Regulatory FAQ section, information on food safety/FSMA, nutrition labeling requirements, Bioengineered Food (GMO) Labeling, Prop 65, and international trade regulations. We also support initiatives through our grassroots advocacy program and our industry political action committee (PAC), the CandyPAC.
Advocacy and regulatory resources available to NCA members include:
Opportunities to connect directly with legislators through the Washington Forum, NCA's State Advocacy Days and other meeting opportunities
Year-round access and dialogue with key regulators, legislators and the administration through our dedicated Policy & Regulatory Affairs team
One-on-one assistance with regulatory and legislative questions
Regular education opportunities, including frequent webinars and seminars on labeling, food safety/FSMA regulations and compliance as well as other cutting-edge topics, like cannabis regulations and FDA's strategies to modernize food innovation
Monthly regulatory e-newsletter updates (View an archived issue of this newsletter)
Advocacy for science-based, practical and feasible regulatory standards
Participation in the CandyPAC, the confectionery industry's political action committee
Opportunities to connect with legislators directly on the grassroots level through plant tours
---
Communications
Proactive Messaging to Enhance and Protect Candy's Image
NCA protects and promotes the industry's reputation with media and thought leaders and creates an environment in which your products are celebrated as authentic and fun treats. We work with the media to share the incredible stories of the confectionery industry, and our rapid response capability allows us to provide early alerts during crises and challenges for our industry.
We amplify the industry's message and unique story through:
Regular web and social campaigns highlighting the extraordinary contributions of the confectionery industry
Annual signature events, which bring the confectionery industry together for dialogue and discussion
Promotion around important moments in candy, including the "Big Four" confectionery seasons of Valentine's Day, Easter, Halloween and the winter holidays, as well as National Candy Month
Cultivating strong and impactful media relationships
Facilitating industry communication through NCA's daily SmartBrief newsletter, Candy & Snack TODAY Magazine, trade newsletters and industry alerts
---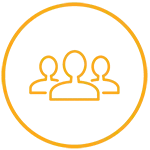 Retail and Supply Chain Engagement
Promoting Your Business in the Marketplace
NCA can open doors to new business around the world and provide networking opportunities for your company through our signature events.
Sweets & Snacks Expo: More than 17,000 industry professionals attend the largest confectionery and snack show in North America, which features the latest trends, hottest product releases and a valuable educational program. Broker members receive two complimentary registrations.
State of the Industry Conference: The State of the Industry Conference brings together confectionery leaders and their retail partners for three days of discussion, learning and connection. This event is only open to NCA members and select retail partners.
Washington Forum: NCA's legislative fly-in invites all NCA members to meet with Congressional representatives to communicate the value of the confectionery industry and the important role that confectionery businesses play in the economy.
---
Industry Insights, Research & Education
Exclusive Insights and Data to Help Grow Your Business
As an NCA member, you'll have 24/7 access to the latest data and insights to help you stay in-the-know on industry trends, plan and market your best products, and turn sales pitches into purchase orders. These insights are designed to help your sales, marketing, operations and product development teams find the answers they're looking for.
Your NCA membership includes:
NCA consumer research reports, including our annual State of Treating report, which provides an in-depth look at category and channel performance and trends
Circana data and insights, including seasonal sales reviews, annual recaps and the latest 4-, 12- and 52-week confectionery sales data
Monthly in-depth educational webinars by leading experts that break down seasonal and annual performance, product and shopping trends, opportunities with secondary holidays and more
Monthly market data for the U.S. and international market insights and trends
Access to research white papers and one-pagers like Sweet Insights: State of Treating
In addition to NCA's signature events, NCA's members have access to our online membership directory as well as year-round sponsorship and advertising/brand awareness opportunities.
---
Additional Services
Questions about membership? Contact [email protected] or call (202) 534-1440.