Meet NCA
The National Confectioners Association is the leading trade organization for the U.S. confectionery industry, which generates more than $42 billion in retail sales each year. Making chocolate, candy, gum and mints, the industry employs nearly 58,000 workers in more than 1,600 manufacturing facilities across all 50 states. NCA advocates for an environment that enables candy makers to thrive and work to ensure that chocolate and candy are celebrated for their contributions to culture, society, the economy and everyday moments of joy.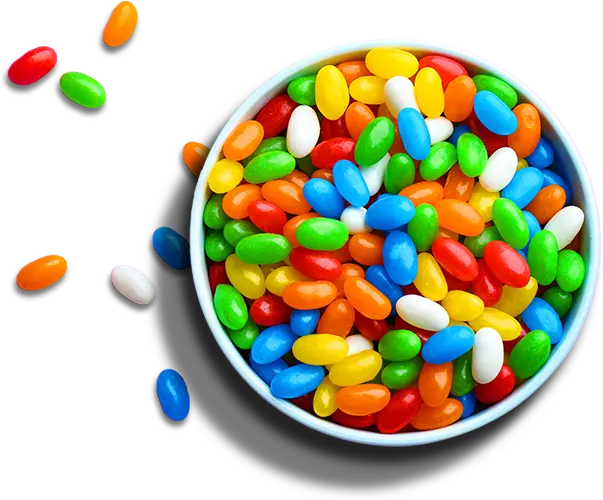 Our Mission
Foster an environment that enables candy makers to thrive and promote the unique role of confections in a happy, balanced lifestyle.
Our Vision
Chocolate and candy are celebrated for their contributions to our culture, our society, our economy and our everyday moments of joy.
Our Core Values
In our workplace and throughout the confectionery industry, NCA promotes…
Happiness
Reflecting the fun and enjoyment of confections
Responsibility
Encouraging and promoting a sustainable industry that creates value for all of our stakeholders
Leadership
Demonstrating purposeful, proactive and nimble leadership
Trust
Serving as a model of transparency, integrity and authenticity
Community
Fostering diversity, promoting inclusion and building collaborative relationships
Our Unique
Value Proposition
NCA serves the confectionery industry through advocacy and regulatory guidance, communications, industry insights, and retail and supply chain engagement. Our unique value proposition delivers in the three critical areas:
Influence
NCA's purpose-driven brand is well respected by all our stakeholder audiences and serves as a powerful voice when it comes to influencing and understanding the laws that impact chocolate and candy makers. As a mission-driven advocacy association, we protect our member companies' social license to operate; ensure laws and regulations are uniform and fair to businesses; promote an environment of consumer confidence; and highlight the contributions of our member companies to our society, the nation's economy and a happy, balanced lifestyle. The team at NCA has cultivated the right relationships with key public policy decision makers, media and other thought leaders, and we know how to deliver.
Insight
With access to top-notch sales and performance data and proprietary consumer research, NCA curates relevant content for our membership and our retail customers, providing timely education, insights and analytics on the trends and disruptions likely to impact business. NCA members have exclusive access to valuable domestic and global data, as well as analytics that explore in-depth seasonal and annual category performance, consumer attitudes and behavior, and business trends and disruptions.
Industry Impact
NCA opens doors to new confectionery business around the world and provides networking opportunities for our member companies to connect with new partners through signature events, including our Sweets & Snacks Expo, State of the Industry Conference and Leadership Summit. Every NCA member company throughout the supply chain — manufacturers, brokers and suppliers — has unparalleled access to their key customer base.