Invest in Your Future
NCA's Future Leadership Program awards five deserving young professionals (40 and under) an exclusive opportunity for networking and professional development. For one year, future leaders receive recognition among their colleagues and a hand-selected professional industry mentor, as well as complimentary registration to NCA's three signature events, NCA's Leadership Summit held in July and the Candy Hall of Fame weekend. The program is designed to provide support, education, access and opportunity to young professionals who wish to advance into the ranks of leadership. Through its implementation, NCA hopes to encourage more young professionals to assume such leadership positions and develop a more diverse pool of leaders within the industry.
Applications for the 2021 Future Leadership class are now open! Submit your application by October 10, 2020, to be considered for the upcoming class of Future Leaders. If you would like more information about the Future Leadership Program, please contact [email protected].
Eligibility Requirements:
Candidates must be current employees of an NCA member company or qualified retail customer.
Candidates must be 40 years of age or under as of January 1, 2021.
Candidates must have at least three (3) cumulative years of experience in the confectionery industry as of January 1, 2021.
Candidates must demonstrate commitment and dedication to the confectionery industry.
Candidates must have aspirations for executive leadership within the confectionery industry.
2020 Future Leaders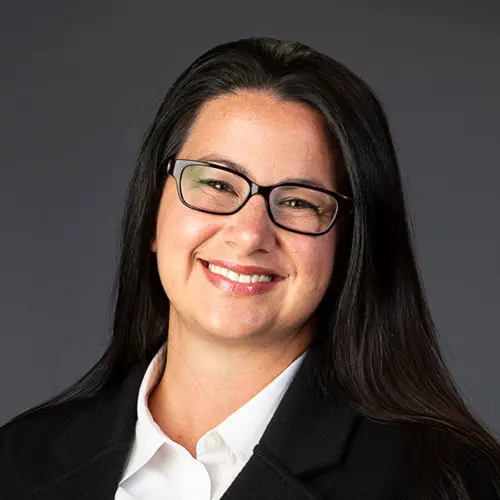 Lisa Eustic
Senior Marketing Director, The Promotion In Motion Companies, Inc. Lisa Eustic is currently a senior marketing director at The Promotion In Motion Companies, Inc. (PIM), focusing on the company's snack portfolio. Since joining PIM in 2011, Lisa has worked to drive growth across the company's portfolio of consumer loved confections and snacks, including America's #1 fruit snacks brand, Welch's® Fruit Snacks, via impactful 360-degree marketing and disruptive innovation. Prior to joining PIM in 2011, Lisa worked on market-leading beauty brands at Avon and L'Oreal.
Betsy Hritz
Regional Sales Manager for Vending, Military & Special Markets, Just Born Quality Confections Betsy Hritz is a regional sales manager for the specialty, vending and military channels for Just Born Inc. Betsy has been with Just Born for over 10 years, beginning in Just Born's internship program and progressing to its national convenience and grocery retail programs. She has held multiple roles across Just Born's sales and trade show teams. Earlier this year, she received her MBA in food marketing from St. Joseph's University.
Liz Miller
Liz Miller was most recently the senior marketing manager at Divine Chocolate, where she led the company's marketing efforts for five years. She began her career in various nonprofit marketing and communications roles and completed a Master's degree in International Human Rights. Liz also volunteers on the leadership team for the Washington D.C. Chapter of Ellevate Network, a global professional development network committed to helping women succeed in business.
Takuma Oka
Director of Sales, Morinaga America, Inc. Takuma (Tak) Oka is the director of sales for Morinaga America Inc. He joined Morinaga America in 2010 and was involved in the early stages of the introduction of HI-CHEW fruit chews to the U.S. market. In his current role, he manages HI-CHEW's business portfolio and strategy across all classes of trade. Tak previous held the role of National Sales Manager.
Mathew Rubinstein
Vice President, Billie-Ann Plastics Packaging Corp. Mathew Rubinstein is the vice president of Billie-Ann Plastics Packaging Corp. and has been with Billie-Ann Plastics since 2008. After receiving an MBA from the NYU Stern School of Business, he has committed to modernizing and continuing the legacy of Billie-Ann Plastics, which has been in business since 1973. To that end, Mathew became certified through NYU's Sustainability Training for Business Leaders in order to work toward a goal of making the company zero-waste certified.