Invest in Your Future
NCA's Future Leadership Program (FLP) is designed to provide support, education, access and opportunity to young professionals who wish to advance into the ranks of confectionery leadership. Through its implementation, NCA hopes to encourage more young professionals to assume such leadership positions and develop a more diverse pool of leaders within the industry.
Each year, NCA's Future Leadership Program awards up to eight deserving young professionals (40 and under) an exclusive opportunity for networking and professional development. For one year, Future Leaders receive recognition among their colleagues and a hand-selected professional industry mentor, as well as complimentary registration to NCA's three signature events, NCA's Leadership Summit held in July and the Candy Hall of Fame weekend.
For more information on how Future Leaders are selected, view the Future Leadership Program evaluation criteria. If you have questions about the application or selection process, please contact [email protected].
Program Benefits:
Participation in meaningful discussions to help shape the confectionery industry to be more inclusive of young professionals
Formal mentorship by an industry leader, facilitated by NCA
Networking opportunities with rising stars from the Young Professionals Network (YPN)
Opportunities to collaborate with established thought leaders from the confectionery industry and NCA community
Complimentary registration to NCA's signature events, including the State of the Industry Conference, Sweets & Snacks Expo, NCA Leadership Summit and Washington Forum
Complimentary registration to the Candy Hall of Fame weekend
Industry recognition including, but not limited to CandyUSA.com and Candy & Snack TODAY magazine
Eligibility Requirements:
Candidate must be a current employee of an NCA member company or qualified retail customer.
Candidate must be 40 years of age or younger as of January 1, 2022.
Candidate must have at least three (3) cumulative years of professional experience in the confectionery industry as of January 1, 2022.
Candidate must aspire to executive leadership within the confectionery industry.
Candidate must demonstrate commitment and dedication to NCA and the confectionery industry.
Candidate must have the support of their employer to participate if selected.
---
2021 Class of Future Leaders
Serena Bitzer
Senior Business Analyst, The Hershey Company
Serena Bitzer is a senior business analyst at Hershey and has previously worked in Hershey's Continuous Improvement and Operations Business Development divisions. Serena's life-long passion for candy started as a child! For her elementary school play about Pennsylvania history, she chose the role of the Hershey Kiss; it was fate that she ended up working at The Hershey Company. Serena holds degrees in Engineering, Food Science, Supply Chain Management and is pursuing her MBA. Serena is proud to serve on the board of the Professional Manufacturing Confectioners Association and the leadership team of the Hershey Women's Business Resource Group as well as other community organizations.
Nisha Desai
Head of Business Development and Strategic Partnerships, Daily Harvest
Nisha joined Daily Harvest in 2021 as Head of Business Development and Strategic Partnerships. Prior to Daily Harvest, she had been with 1-800-Flowers.com, Inc. since 2014, working on multiple growth initiatives, including the management of the business transformation process following the Harry & David acquisition and the launch of the company's newest brand, Simply Chocolate. Nisha is passionate about leveraging macroeconomic trends and consumer insights to drive growth. Nisha began her career as an economics officer at the State Department, advocating on behalf of American companies abroad. She holds an MBA from Columbia Business School and a B.S.F.S from the Georgetown School of Foreign Service.
Mark Puch Jr. (MJ)
Key Account Specialist, Primrose Candy Company
A fourth-generation candy manufacturer, Mark Puch Jr. is a key account specialist focusing on new business development at Primrose Candy Company. Mark is passionate about creating innovative and cutting-edge products that contribute to the growth of the confectionery industry and is involved in the Chicago Candy Production Club and the Chicago Entrepreneurial & Family Business Council. He graduated from Marquette University with a Bachelor's Degree in Business Administration.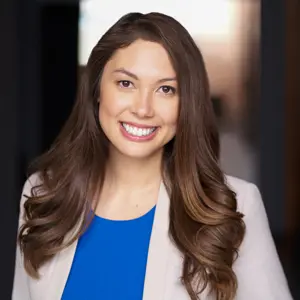 Sandi Santa Ana
Category Management Director, Ferrara Candy Company
Sandi Santa Ana is a director of category management at Ferrara, helping build Ferrara's category management function since its inception five years ago. She brings to the role her enthusiasm for storytelling and ability to turn data into actionable insights across multiple customers and channels, driving growth in the category. Sandi is passionate about driving diversity & inclusion in the workplace as the co-founder of the ¡UNIDOS! (United Latinos of Ferrara) employee resource group, and she is an active member of Ferrara's Diversity & Inclusion Council. Before joining the confectionery industry, Sandi started her CPG career through the Sales Leadership Development Program at Johnson & Johnson.
Becky Silberfarb
Director of Marketing, Bazooka Candy Brands, a Division of The Topps Company
Becky Silberfarb is the director of marketing for Bazooka Candy Brands (BCB), leading brand strategy and driving growth on some of the most fun, nostalgic and innovative candy brands. Since joining the company in 2016, Becky has commercialized several key innovations for the company including Ring Pop® Gummy Gems and Push Pop® Gummy Roll. Additionally, she leads brand positioning and integrated marketing campaigns for all U.S brands. Before joining BCB, Becky supported marketing activations at Dannon on the Activia® and Danimals® brands. She holds an MBA from the Ross School of Business at the University of Michigan.